10 latest earthquakes in China till 2017
Earthquakes in China:
Earthquake is one of the most dreadful disasters nature created. Earthquakes hits almost every region of this planet. But there are some regions which are frequently hit by deadly earthquakes while there are some regions which are least affected by such disasters and this is the classification of nature. Here we will discuss last 10 earthquakes which hit china till 2017. However if you want to know about the top ten earthquake prone countries in the world.  Please Read>>>>
There are several causes of earthquakes which are being discussed here: Causes for an Earthquake
Last ten earthquakes in china till 2017.
01. 2017 Jinghe earthquake:

The 2017 Jinghe earthquake occurred at 07:27 China Standard Time on 9 August 2017, in Jinghe County, Bortala Mongol Autonomous Prefecture, Xinjiang Uyghur Autonomous Region, China, with magnitude 6.6 and depth 11 kilometres. In this earthquake thirteen people, including six tourists, were killed and 175 injured when a 7.0 magnitude earthquake struck a remote, mountainous part Sichuan in China's southwest.
The quake hit a sparsely populated area 200 km (120 miles) northwest of the city of Guangyuan late on Tuesday at a depth of 10 km (6 miles), the U.S. Geological Survey said. It was also close to the Jiuzhaigou nature reserve, a tourist destination.
02. 2017 Jiuzhaigou earthquake:
The 2017 Jiuzhaigou earthquake occurred on 8 August 2017, in Zhangzha Town, Jiuzhaigou County, Ngawa Prefecture, Sichuan Province, China.
03. 2014 Ludian earthquake: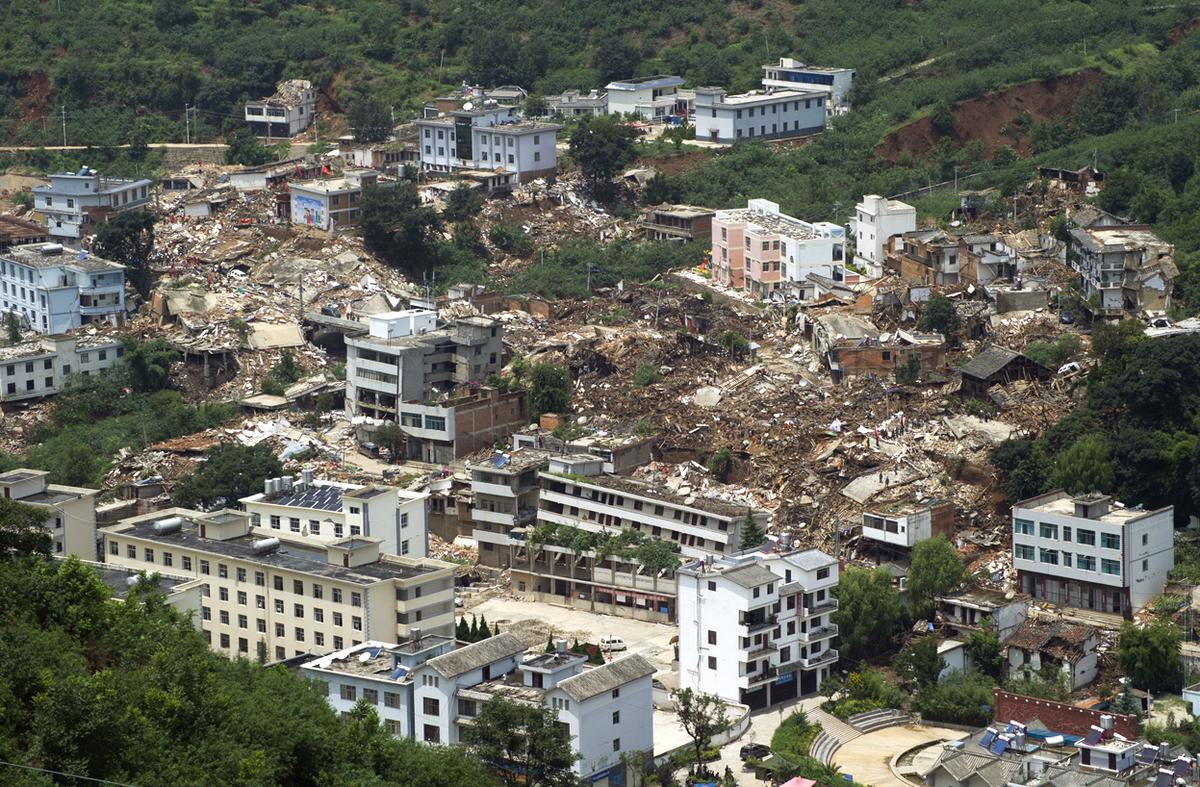 The 2014 Ludian earthquake struck Ludian County, Yunnan, China, with a moment magnitude of 6.1 on 3 August. The earthquake killed at least 617 people, injuring at least 2,400 others. As of 5 August 2014, 112 people remain missing.
04. 2014 Yingjiang earthquake:
The 2014 Yingjiang earthquake was of a magnitude of 5.6 Mw. Which occurred on 24 May at 4:49 a.m. local time in Yingjiang County, Yunnan Province, China, with a moment magnitude of 5.6 and a maximum perceived intensity of VII on the Mercalli intensity scale. The damage brought total loss of 367 million CNY.
05. 2013 Yunnan earthquake: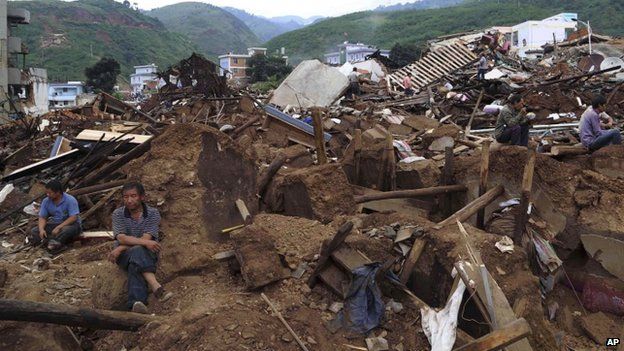 At least 367 people have been killed and some 1,300 injured by a magnitude 6.1 earthquake in south-west China, state news agency Xinhua says. The US Geological Survey said the quake struck about 11km (seven miles) north-west of Wenping in Yunnan province at 16:30 local time (08:30 GMT).
A major rescue and relief operation is under way. State broadcaster CCTV said the earthquake was the strongest to hit the province in 14 years.
06. 2013 Dingxi earthquake: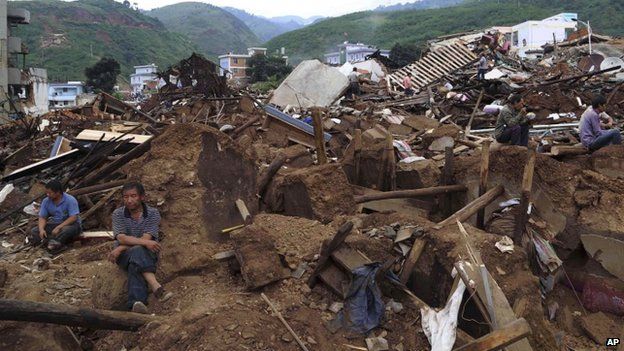 On 22 July 2013, a series of earthquakes occurred in Dingxi, Gansu. The first quake struck at 07:45 China Standard Time with the epicenter located at the border of Min County and Zhang County.
07. 2013 Ya'an earthquake:
The Lushan earthquake or Ya'an earthquake occurred at 08:02 Beijing Time on April 20, 2013. The epicenter was located in Lushan County, Ya'an, Sichuan, about 116 km from Chengdu along the Longmenshan . This earthquake had continuous 
Aftershocks numbering 
1,815.
Areas affected: 
People's Republic of China (Sichuan, Chongqing, Shaanxi)
Number of casualties: 
193
08. 2013 Yunnan earthquakes: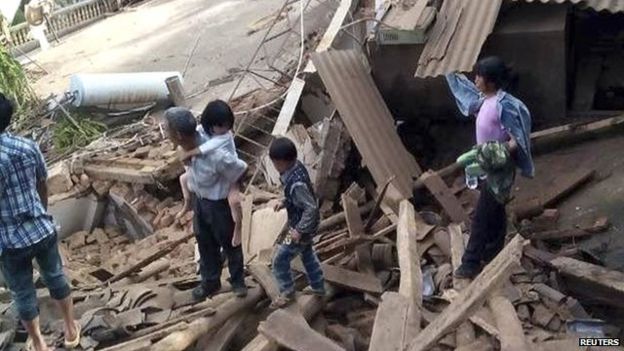 The death toll has unfortunately risen to 5. 36 people have been injured by the quake. At least 15 of them have been hospitalized.
The fatalities have been recorded in both the counties of Shangri-La and Deqen (Yunnan Province).
The present damage and injured/death toll may climb further the coming hours as rescue teams will further search the area.
09. 2012 Yunnan earthquakes:
On 7 September 2012, a series of earthquakes occurred in Yiliang County, Zhaotong, Yunnan. The two main shocks occurred at 11:19 and 12:16 China Standard Time. The earthquakes left 81 people dead and 821 injured.
10. 2012 Xinjiang earthquake:
The epicenter was located at the boundary of Baoying County and Gaoyou City, both of which under the jurisdiction of Yangzhou. The earthquake could be felt in a number of nearby cities including  Changzhou,  Xuzhou, Zhenjiang and Nanjing, the capital of Jiangsu Province. The quake measured 4.9 on the moment magnitude scale. According to official sources, one person died and two were injured as a result of the earthquake. Thirteen rooms collapsed and 155 rooms were severely damaged.
---