Top 10 selling motorcycles in Pakistan
July 25, 2017
Pakistan is said to be the heaven of Motorcycles. Because Motor Cycles are as much easier to get as it is nowhere in the world. Heavy bikes are used in big cities but these are few in number. People like road bikes. The light road bike are also fuel efficient. These bikes consumes very little fuel. Here i am enlisting the top 10 most selling bikes in the country.
01. Honda CD 70:
It has a very small engine of 70 cc capacity. It is manufactured by Honda Corporation. It is a classical style Motorcycle and widely used all through the country. It's price is about 600 US dollar. It is very graceful and family bike. It is also durable as compared to other 70 cc bikes of its orient. It runs upto 70 km/liter. It include two types of motorcycles, one is Honda CD-70 simple, the other is Honda 70 Dreams. Both are same thing but there is a little difference in design.
2. Honda 125 cc: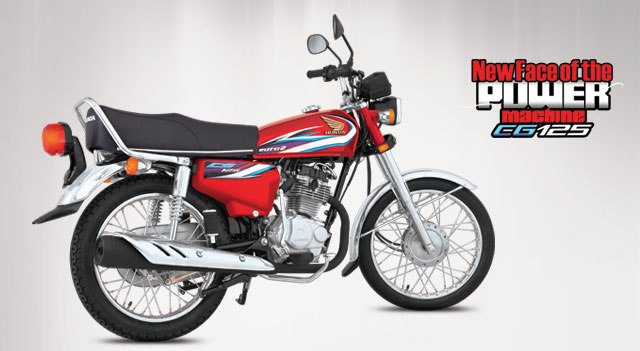 This is second most selling bike of the country. It is most durable bike with in the country. It has a power of 125 cc. It is not much fuel efficient as compared to other 125 cc engines. It has a very good grace and widely used in urban as well rural areas. It is popular as being an off-road bike. It has very much drift. Its speed limit is 100 km/h. Its speed can also be increased if it is amended a bit. It has also some draw backs, like it's engine does not have fluency. Whenever you reduce its speed, you need to put is in lower and more powerful gear. It is second most selling and reselling bike in Pakistan. Its spare parts are easy to access. It is because its same model since decades. You can replace the parts of a 1990 model with that of 2018 model bikes. Its fuel consumption is 43 km/litre.
03. Honda CD 100cc (Pridor):
It is very comfortable bike among Honda products. It has 100 cc power engine. It runs very smooth. It has 4 constants gears. It is very control-able and comfortable bike and suggested by doctors to the patients of back pain. It is 3rd most selling bike in the country.  It has a speed limit of 90 km/ h. It is also fuel efficient and runs for 50 km/litre. Its price is about 850 US dollars in 2017.
04. Chinese Bikes: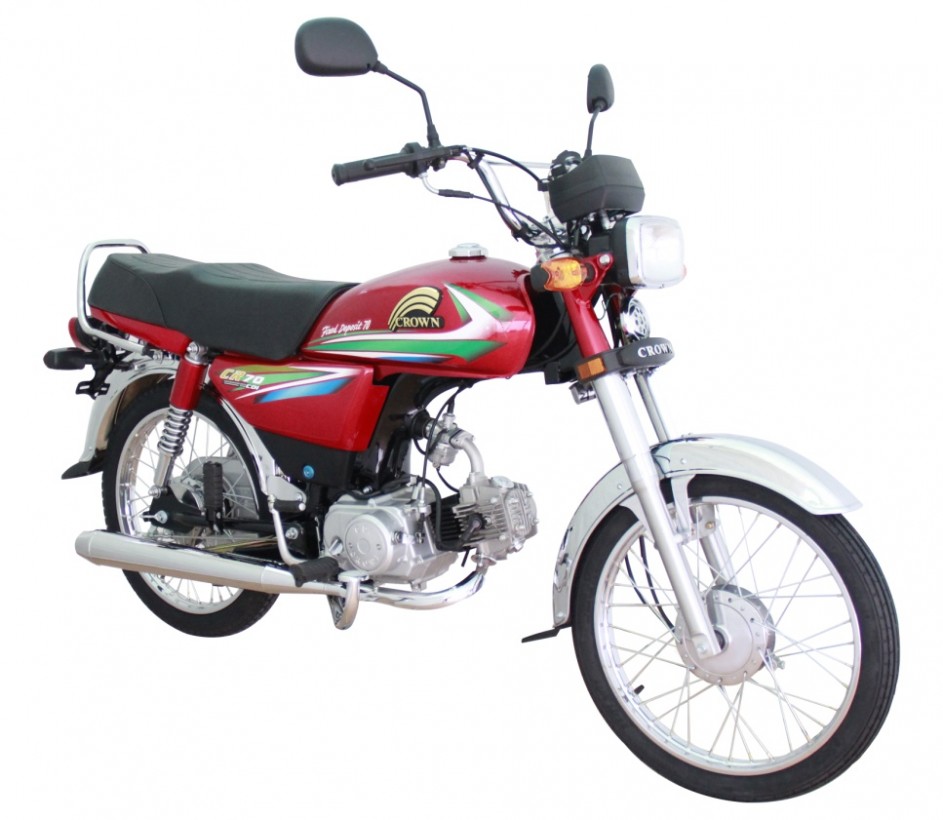 Chinese bike is not the name of some specific model, but rather there is a number of Chinese bikes available in the market. Chinese bike includes 70 cc, 100 cc, 125 cc and more. Chinese bikes includes all types of bikes whether they are road bikes, or sport bikes or heavy bikes. These bikes collectively are the most selling bikes in the country. There prices are also reasonable; ranging from 400 US dollars to 3000 US dollars. These bikes are  not as much durable as the rest of Japanese Motorbikes are. There are many chinese companies like Unique, Crown Lefan, Grace, United, Challenger, Road Prince etc manufacturing different design motorbikes.
05. Yamaha YBR 125 cc: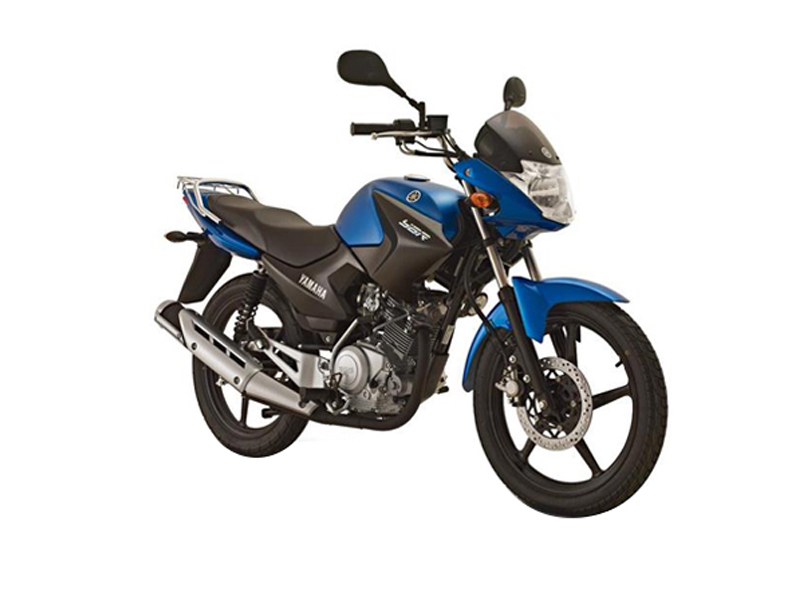 This is a master piece introduced by Yamaha Company in Pakistan. It is very graceful and attractive motor bike in the country. It is very durable, comfortable and fuel efficient bike. If Its 125 cc engine is compared to 125 cc engine of Honda CG 125, it is much better than Honda CG 125. It has a marvelous fuel efficiency. It runs about 60 km/liter. Its speed limit is 130 km/h. It has five non-constant gears. It is unbeatable bike among all 125 cc engines. It is designed as heavy bikes. It has alloy rims. Very smooth, comfortable drive. Road grip is astonishing. Front disk brake is very useful. The disk brakes stops the bike with in 10 meters even if the bike is running in 100 km/h. This model of bikes has been introduced in the country in 2015. Its price is 130,000 PKR. It is a self as well as kick start engine.
06. Honda 125 Delux: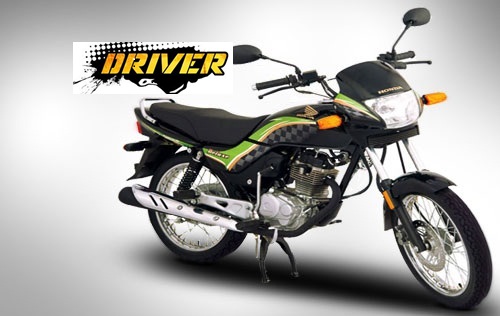 Honda 125 Deluxe is very attractive bike of Honda Corporation. It has a 125 cc engine. and front tire disc brake. It is quit easy to ride and easily manageable. Its price is about 124,000 PKR in Pakistan in 2017. Its petrol consumption is better than Honda CG 125. It consumes 1 liter petrol for 46 km. It is kick start engine.
06. Yamaha YBR G 125 cc:
Yamaha YBR G 125 is quit similar to Yamaha YBR. The difference is mudgaurds of YBR-G are like a that of a dirt bike. Fuel tank is also a little bit different in design. Other wise both are same thing, same powere, same speed, same fuel consumption. The head light is also different. It is a self as well as kick start engine.
07. DYL Junoon 100 cc:
DYL, means Dawood Yaqoob Limited. Parent organisation of DYL is Yamaha. Yamaha which had been functioning in Pakistan was auctioned and sold to DYL. The technology of DYL and Yamaha is quit similar. DYL Junoon is a hundred cc bike which is sport type bike. Very graceful and comfortable bike. Its price in Pakistan is about 76,000 PKR.
08. DYL Dhoom 70 cc: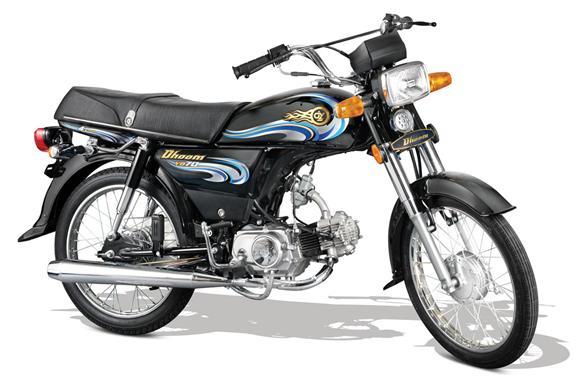 DYL dhoom is 70 cc power engine. It is much comfortable than Honda CD-70. Other characteristics are same in both DYL Dhoom and Honda CD. Hence price of Dhoom 70 is pretty lower than that of Honda CD 70, Dhoom 70 is more lucrative and reasonable.
09. Yamaha YBR-Z 125: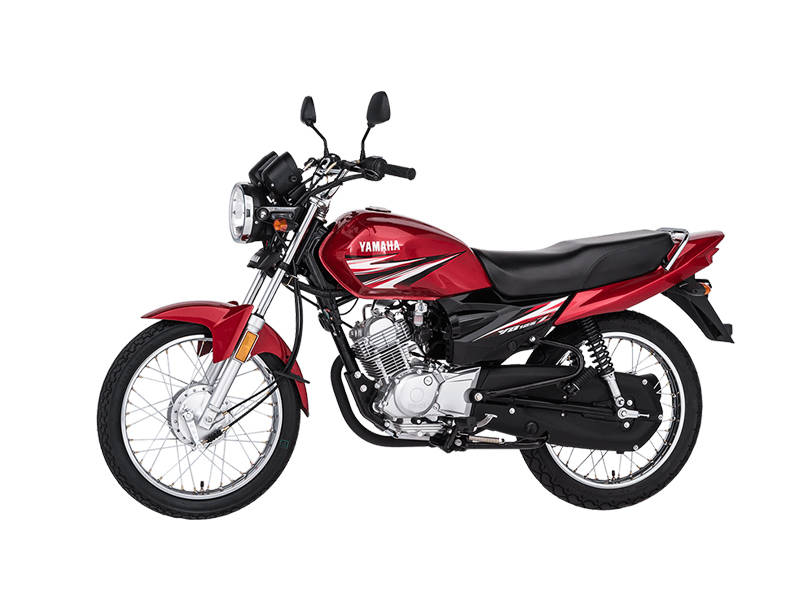 Yamaha launched it new model in 2017 in Pakistan. It is a solo type bike, which has the engine of YBR, and YBR-G. There is a difference of shape, brakes. It is very comfortable bike. Its is launched because the aged community of Pakistan did not accept the shape of YBR and YBR-G. The aged community like the typical shapes. This bike is meant to fill the gap. It is a self as well as kick start engine.
10. DYL Sports 125:
DYL sport is very good and comfortable bike used in Pakistan. It has an engine of 125 cc. Its is very graceful and liked all through the country. Its characteristics are similar to that of Yamaha YBR and Honda Delux.