Top ten shoes/ footwear manufacturing companies
July 18, 2017
Nike:
Nike Inc. is an American multinational corporation that is engaged in designing, development, manufacturing, and worldwide marketing and sales of footwear, apparel, equipment, accessories, and services. Product of Nike is available all over the world with it low, middle and high categories. USA is the biggest exporter of Nike products. Here we are discussing the Nike Shoes. Nike shoes are top class shoes like through out the world. Price of Nike shoes ranges from 50$ to 2000$. This price also varies from country to country. In some countries prices are low while in some countries prices are high because of rate of import duties. 
German based multinational company formerly called Dassler Schuhfabrik. Dassler Schuhfabrik was founded in 1924 and stayed till 1949. In 1949 the name was changed to Adidas. Its headquarter is in Germany's  Herzogenaurach, Bavaria. The company not only make footwear but also clothing and accessories and sports good. This is world's second largest company in production of sports goods. Footwear are Adidas are invincible in style and has no comparison in designing. Since it is a multinational company  its production is made almost in all the countries of the world.
Air Jordan is a brand of basketball footwear and athletic clothing produced by Nike Inc. and endorsed and created for Chicago Bulls basketball player Michael Jordan. The original Air Jordan I sneaker, produced for Jordan in 1984, were released to the public in 1985. The shoes were designed for Nike by Peter Moore, Tinker Hatfield, and Bruce Kilgore.
Young Amedeo Testoni opened his first workshop in 1929 in Italy, after having learnt the secrets of the most important Bolognese craftsmen. In the '50s, he improved the traditional Bolognese production to fulfil his dream of creating the most beautiful shoes in the world.
Old methodologies and unique competencies formed the basis for this company, which still takes pride in selecting only the finest materials and achieiving the highest quality – without compromise. The brand's philosophy aims for original technical and aesthetic solutions, and its history contains the requisites for continuous innovation and development, to affirm the future of artisan craftsmanship and ensure international recognition of modern Italian style in the world.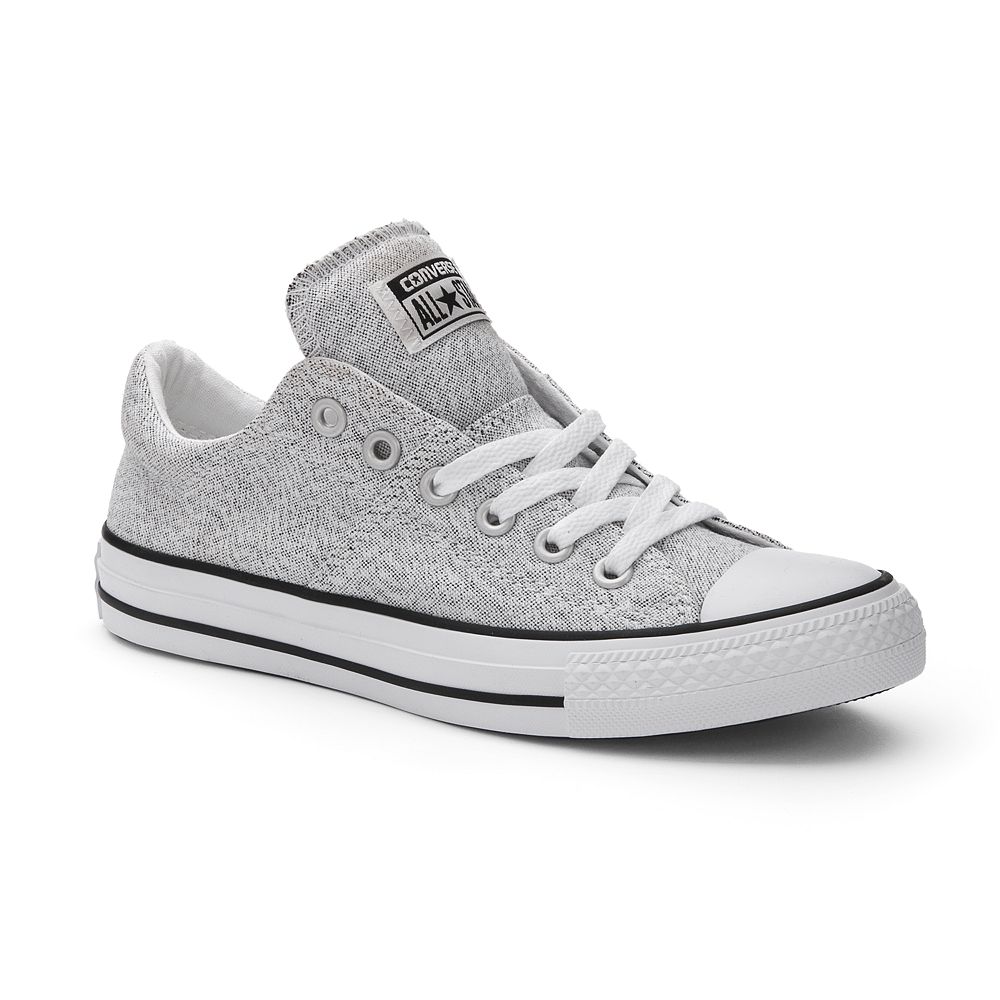 The parent organisation of Converse shoes is Nike and Converse is an American shoe company with a production output that primarily consists of apparel, skating shoes and lifestyle brand footwear. Converse was founded in 1908 in Malden, Massacusetts, United States. Converse is known as one of America's most iconic footwear companies. The company was founded in 1908.
Berluti is French based Shoes and clothing company working since 1895. Since 1895, Berluti has cultivated its own unique style by bringing together audacity, fantasy and classicism. Expertise in shape, leather patinas, fabric selection and precision of cut are the signatures of the ideal male wardrobe. From head to toe. It is known for its unique leather finishing of calfskin, kangaroo leather  and  alligator  skin,  especially in its production of shoes and boots. It also makes leather belts, bags, and wallets, as well as bespoke and ready-to-wear garments. Established in 1895 by Italian Alessandro Berluti of  Marche,  Berluti  is based in Paris on rue Marbeuf. Alessandro Sartori was its artistic director for 5 years, ending his role in February 2016. Haider Ackermann is the current Creative Director; his first collection for the brand was Fall/Winter 2017 shown on January 20, 2017 at Paris Fashion Week.
Reebok was founded in 1958 at Canton, United States. Reebok is a global athletic  footwear  and  apparel  company,  operating  as a  subsidiary of Adidas since 2005. Reebok produces and distributes  fitness, running and CrossFit sportswear including clothing and footwear. It is the official footwear and apparel sponsor for UFC, CrossFit, Spartan Race, and Les Mills.
In 1958 Reebok was established as a companion company to J.W. Foster and Sons, founded in 1895 in Bolton, Greater Manchester, England. From 1895 until 1986, Reebok apparel featured a Union Jack flag.
The global headquarters are located in Canton, Massachusetts, U.S. with regional offices in Amsterdam (EMEA), Montreal (Canada), Hong Kong (Asia Pacific) and Mexico City (Central and South America). In November 2016, the company announced they would be moving their headquarters location to Boston. The reasons for the move, according to the company, is to be located an urban environment that is more desirable to millennial workers and to "clarify the roles" of United States offices.
Johnston & Murphy is a U.S. based footwear and clothing company which was founded by
James Johnston, William J. Dudley, William A. Murphy at Nashville, Tennessee, United States in 1850
. A wholly owned subsidiary of Genesco Inc. and based in Nashville, Tennessee, Johnston & Murphy designs, sources, markets and distributes footwear, apparel, leather goods and luggage.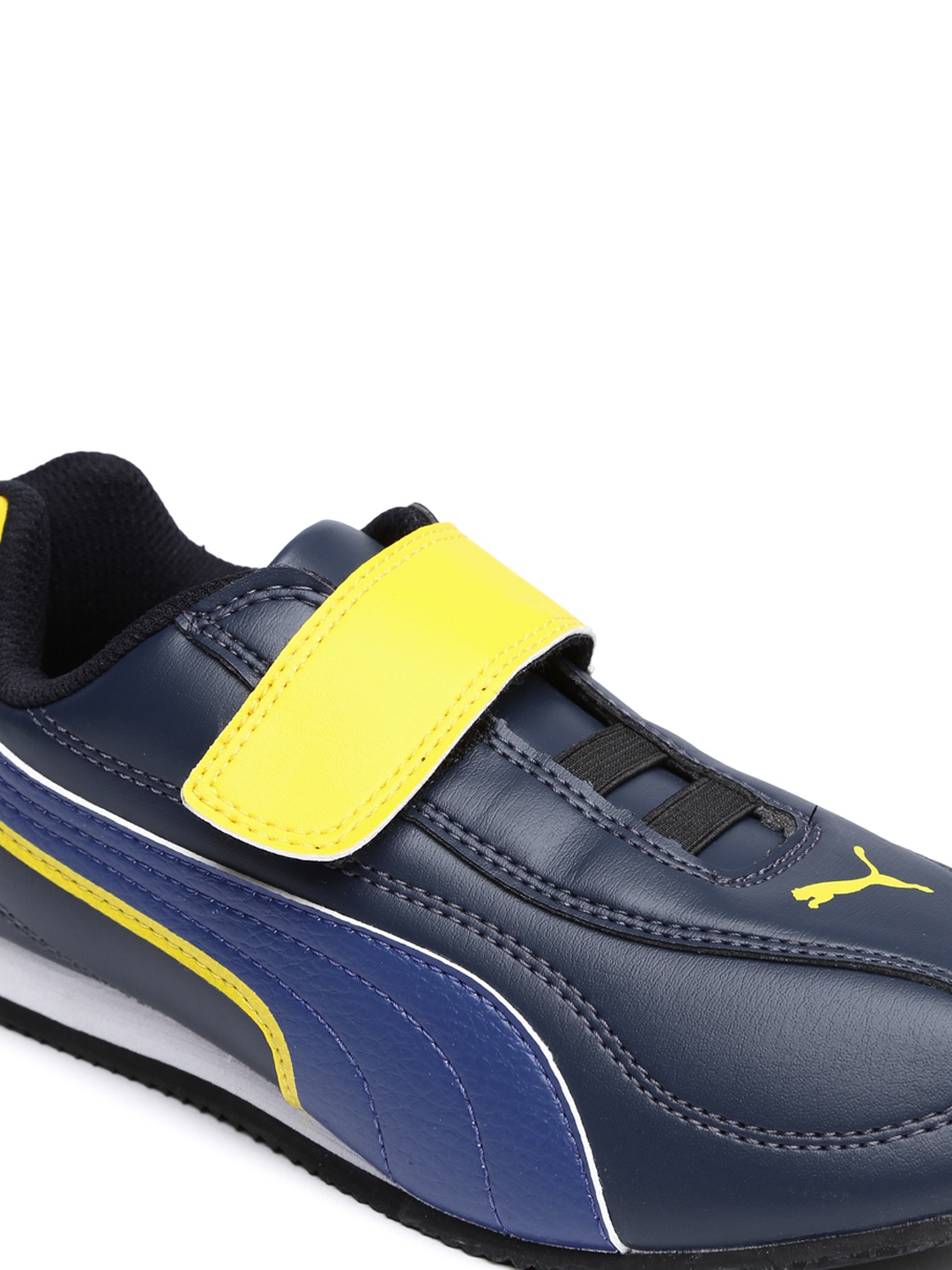 Puma is a German based multinational company engaged in designing and manufacturing athletic and casual footwear on a large scale. Puma was founded by Rudolf Dassler in 1948. In 1924, Rudolf and his brother Adolf Dassler had jointly formed the company Gebrüder Dassler Schuhfabrik (Dassler Brothers Shoe Factory). The relationship between the two brothers deteriorated until the two agreed to split in 1948, forming two separate entities, Adidas and PUMA. Both companies are currently based in Herzogenaurach, Germany.
PUMA has been a public company since 1986, listed at the Frankfurt Stock Exchange. Since 2007 PUMA has been part of French group Kering (formerly known as Pinault-Printemps-Redoute or PPR). Since 1 July 2013, the company has been led by former football professional Bjørn Gulden (CEO).
As of 2016, PUMA SE employs more than 10,000 people worldwide and distributes its products in more than 120 countries.
Following the split from his brother, Rudolf Dassler originally registered the new-established company as Ruda, but later changed the name to PUMA. PUMA's earliest logo consisted of a square and beast jumping through a D, which was registered, along with the company's name, in 1948. PUMA's shoe and clothing designs feature the PUMA logo and the distinctive "Formstrip" which was introduced in 1958.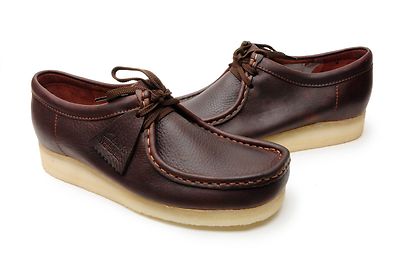 C. & J. Clark (1825) International Ltd,  is a British-based, international  shoe manufacturer and retailer. It was founded in 1825 by two brothers Cyrus and James Clark in Street, Somerset, England where it still has its headquarters. The company has over 1,000 branded stores and franchises around the world and also sells through third-party distribution.
For the year ending January 2013, the company made a profit of £150 million on sales of £1,433m making it the 31st largest private company in the UK. More than half of its £1.4bn annualised sales to January were generated abroad, and since 2010 the company has moved into India, where it now has 25 stand-alone stores, and relaunched marketing in China, where it has opened 400 outlets in partnership with local footwear retailers.